Waar kan ik dit terugvinden?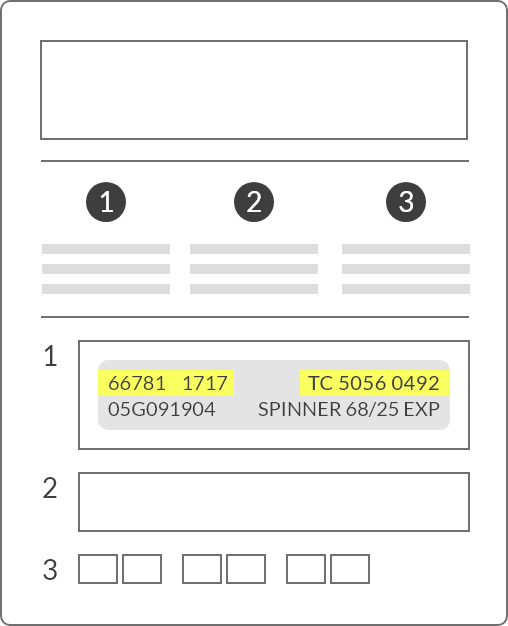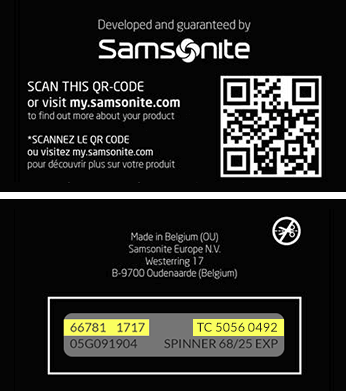 Uw product ID bestaat uit cijfers en letters die u op uw garantiekaart of het QR label kan terugvinden. Op bijgevoegde afbeeldingen kan u zien waar de code vermeld staat.
Als u de code hier niet vindt of er is geen QR label, dan kan u deze ook aan de binnenkant van de koffer/tas terugvinden. Afhankelijk van het type Samsonite product, staat de product ID ofwel onder de stof van de koffer, ofwel in de vakken ofwel onder de voering vermeld.
Geef de product ID zonder spaties in en klik op 'controleren'.