WHERE CAN I FIND MY PRODUCT ID?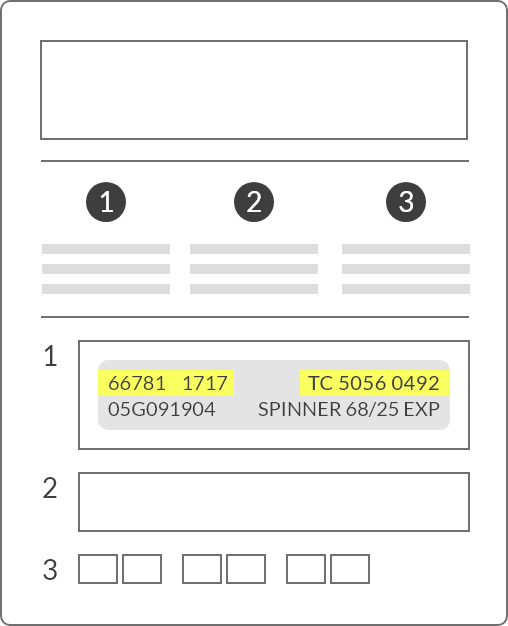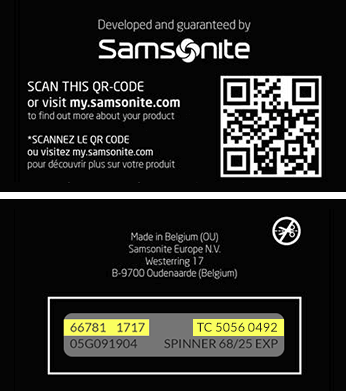 Your bag's product ID is made up of numbers and letters and can be found on the warranty card or QR-code label that comes with your Samsonite. See the visuals to see where the code is located.
If you no longer have the warranty card or there is no QR-code label, the product ID can also be found on the inside of your suitcase/bag; Depending on the type of Samsonite you have, the product ID is located either under the fabric of the suitcase, inside the pockets or on the inside lining.
Enter the product ID without spaces and press the 'check' box.